Product Visualising: In The Dog Room
The Graphical Thread is delighted to be featured in Houses magazine.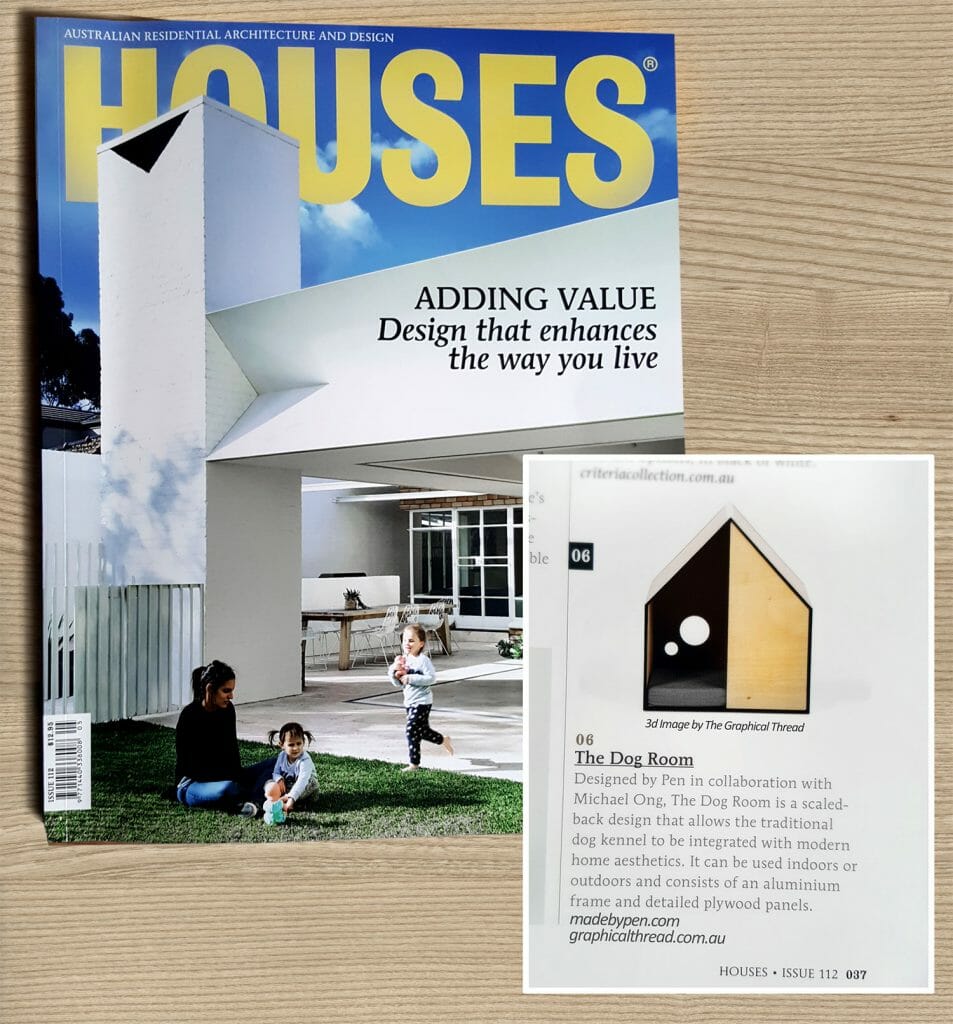 When designers PEN asked us to visualise their latest product we couldn't wait to get started.
The object of our visualisations for this minimalist designed dog house was to create images that could be used in online marketing prior to the first prototype being completed.
Below are some examples of products taken from our libraries and put into our 3d studio scene to confirm that the client is happy with the lighting set up.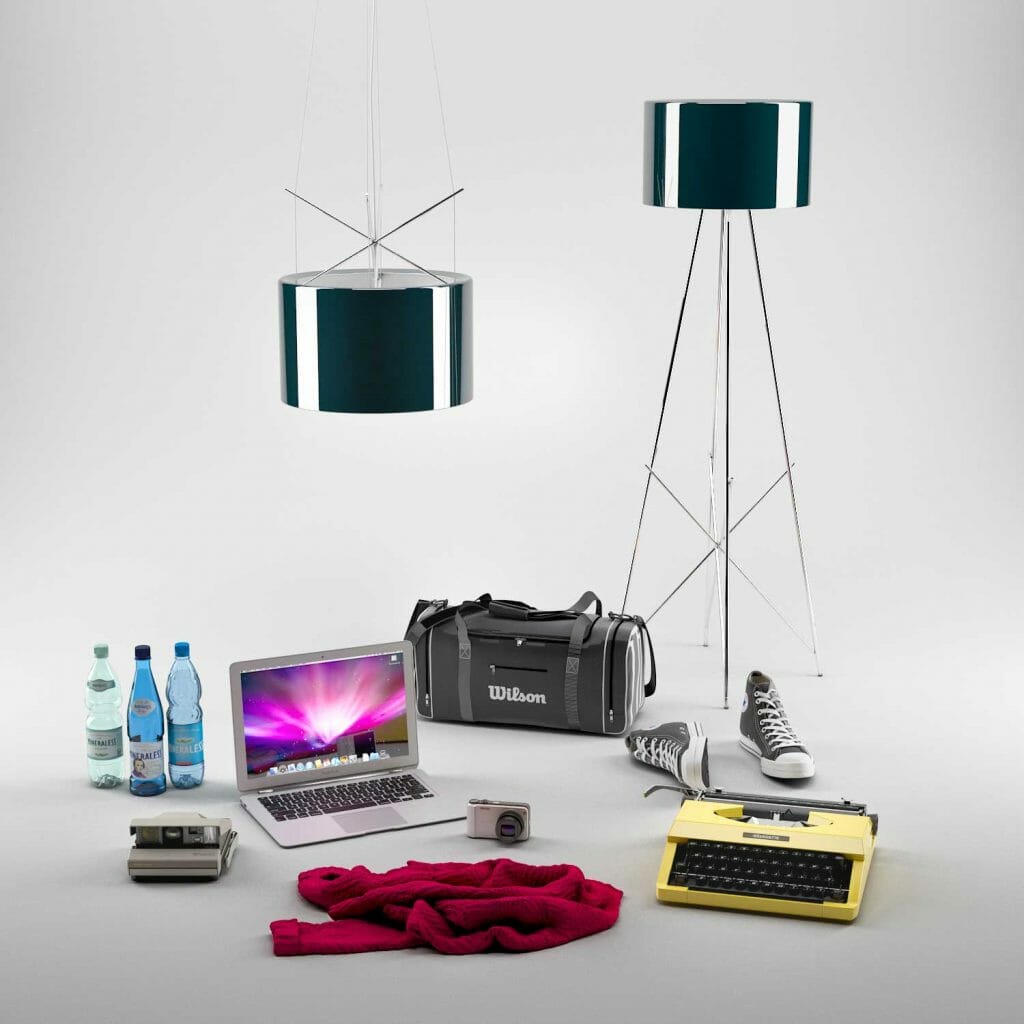 Clearly our studio is set up correctly using basic studio lighting principals (key light, fill light, background lights and accent lights).
Once we received the 2d cad plans for the dog house we began to create and material up the 3d model. Next we needed to create some (low res) interesting camera angles as requested by our client for sign off.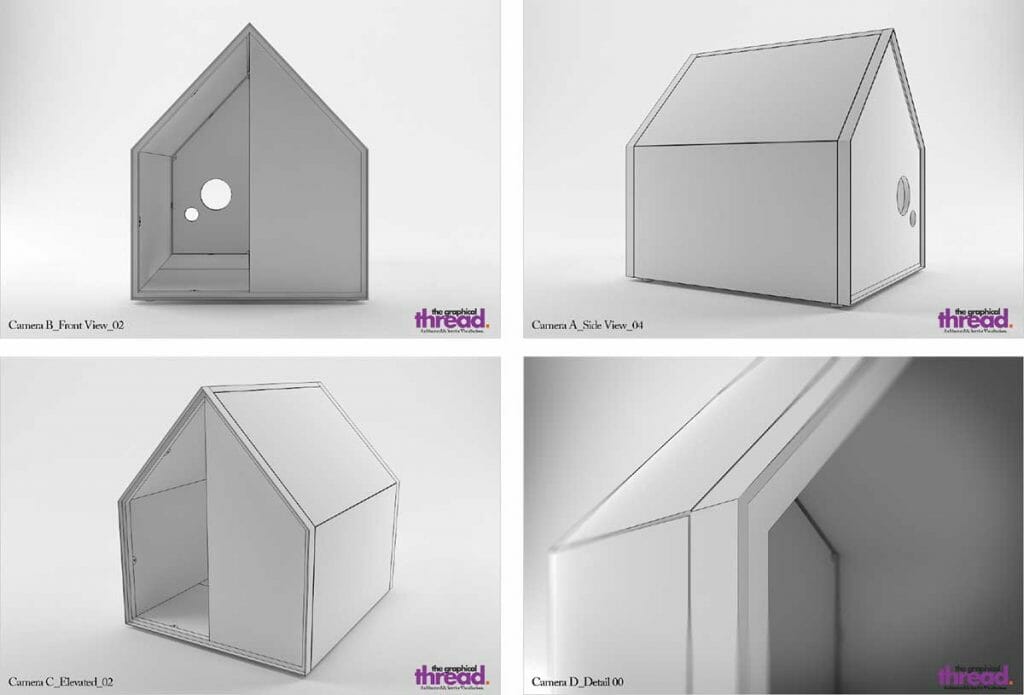 At this point we can get down to some questions about details . . .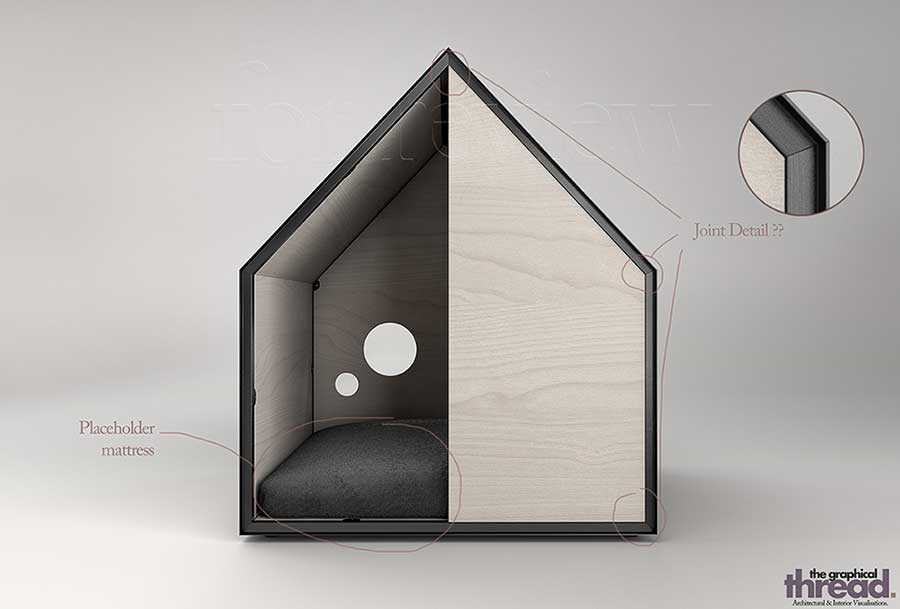 Once approved we can begin to render at a higher resolution and thus creating the final product (pardon the pun!)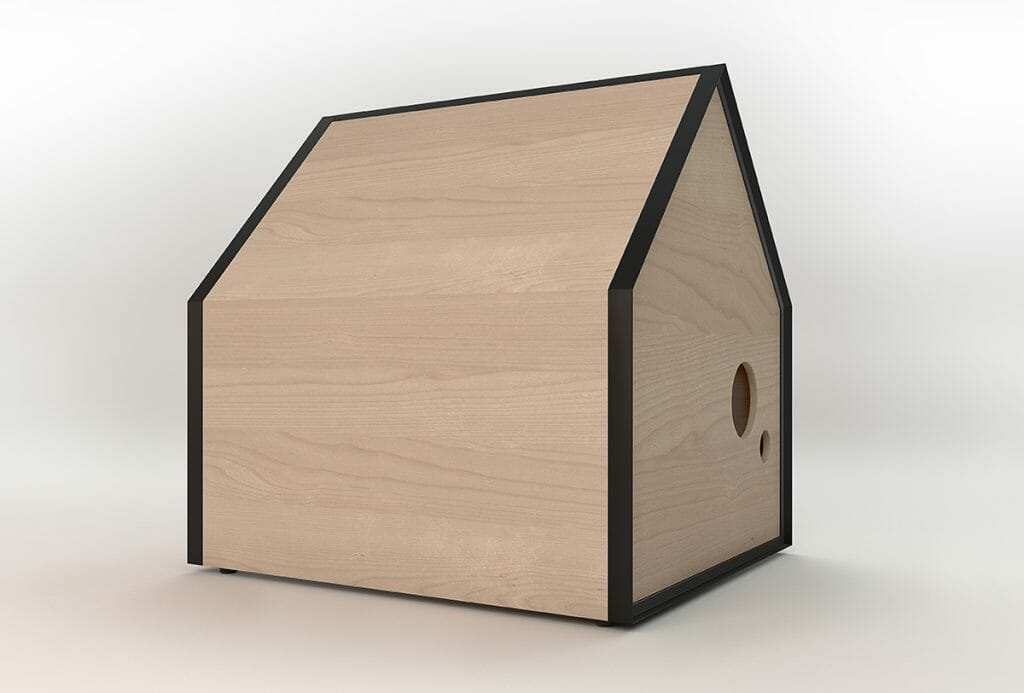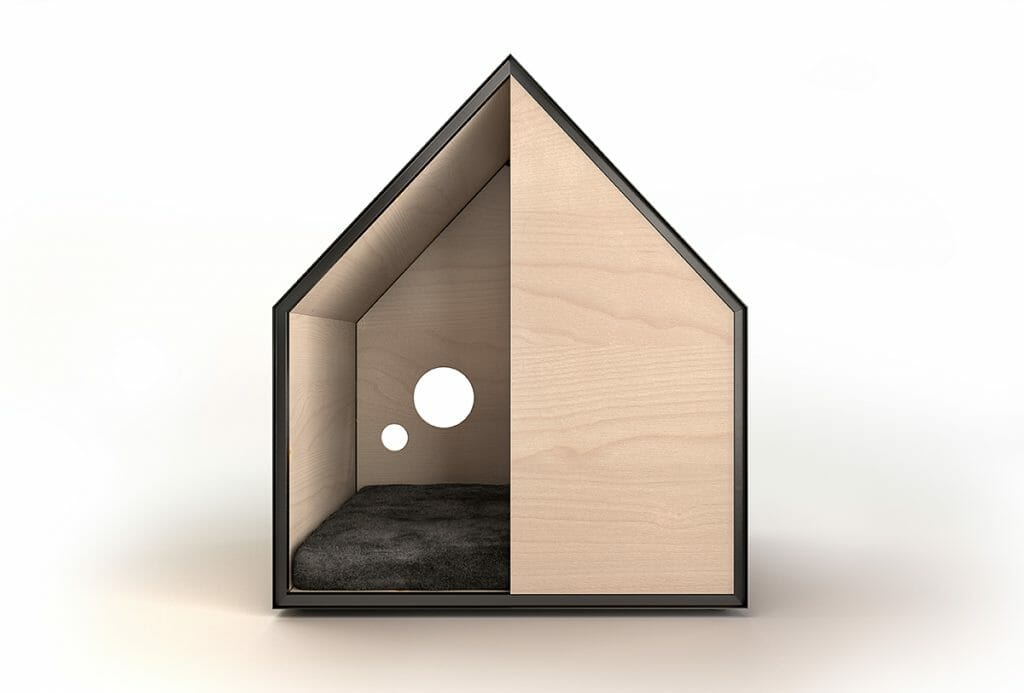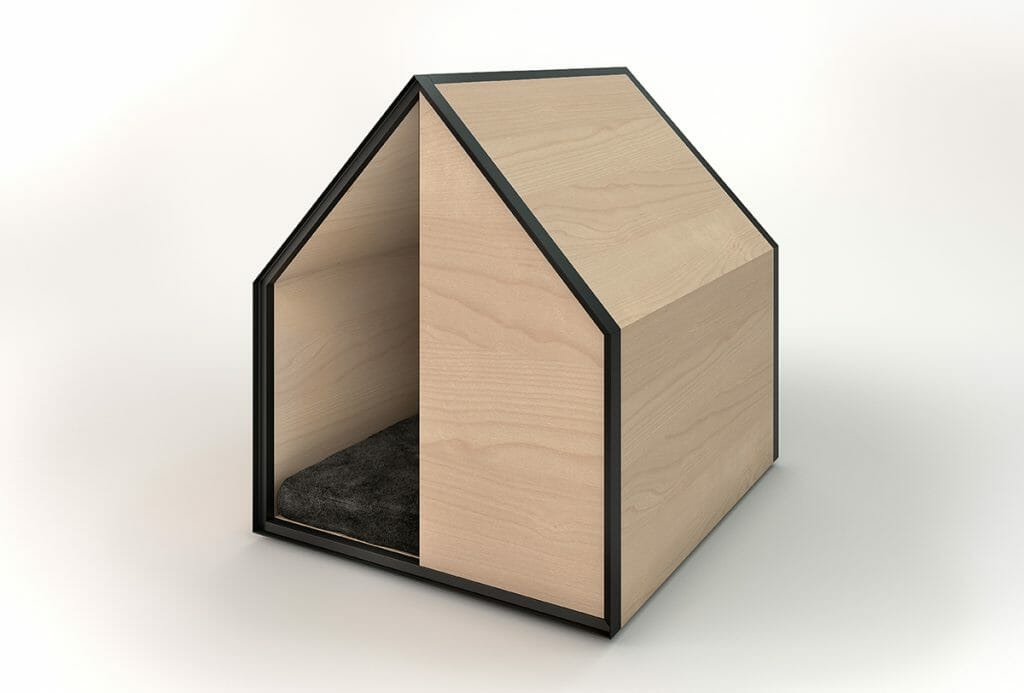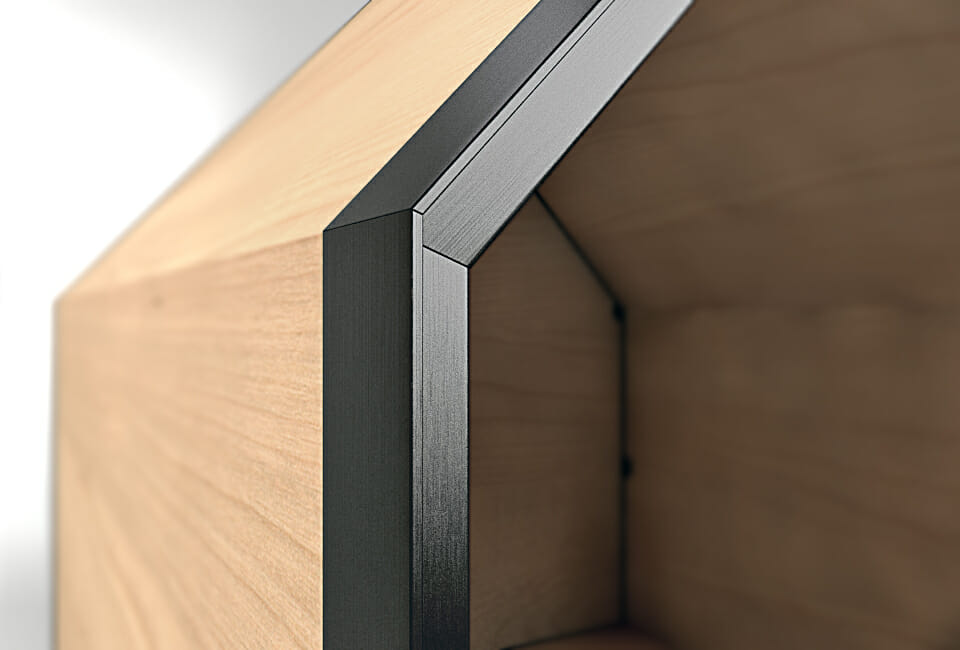 Check out this product and more on the Made By Pen website.