8 Most Popular 3D Architectural Image Types
Well, at least our 8 most popular ones! We've put together our top 8 frequently requested architectural and interior design 3d viz types. All of these images were created for marketing purposes.
1. The Hero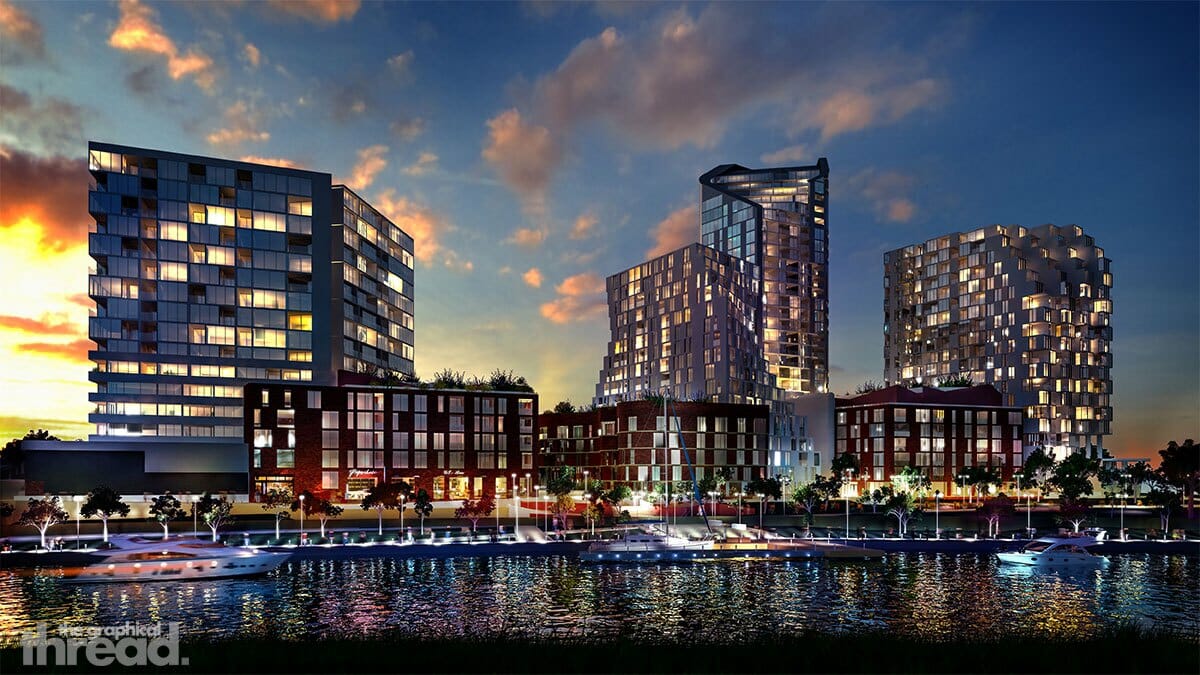 No set of architectural imagery would be complete without The Hero. Stormy grey clouds or a purple hue sun-rise, this render type often sets the tone for the other images in a collection. The aim of this shot is to make the architecture shine. The Hero often also provides an opportunity to convey additional features such as cafes or retail.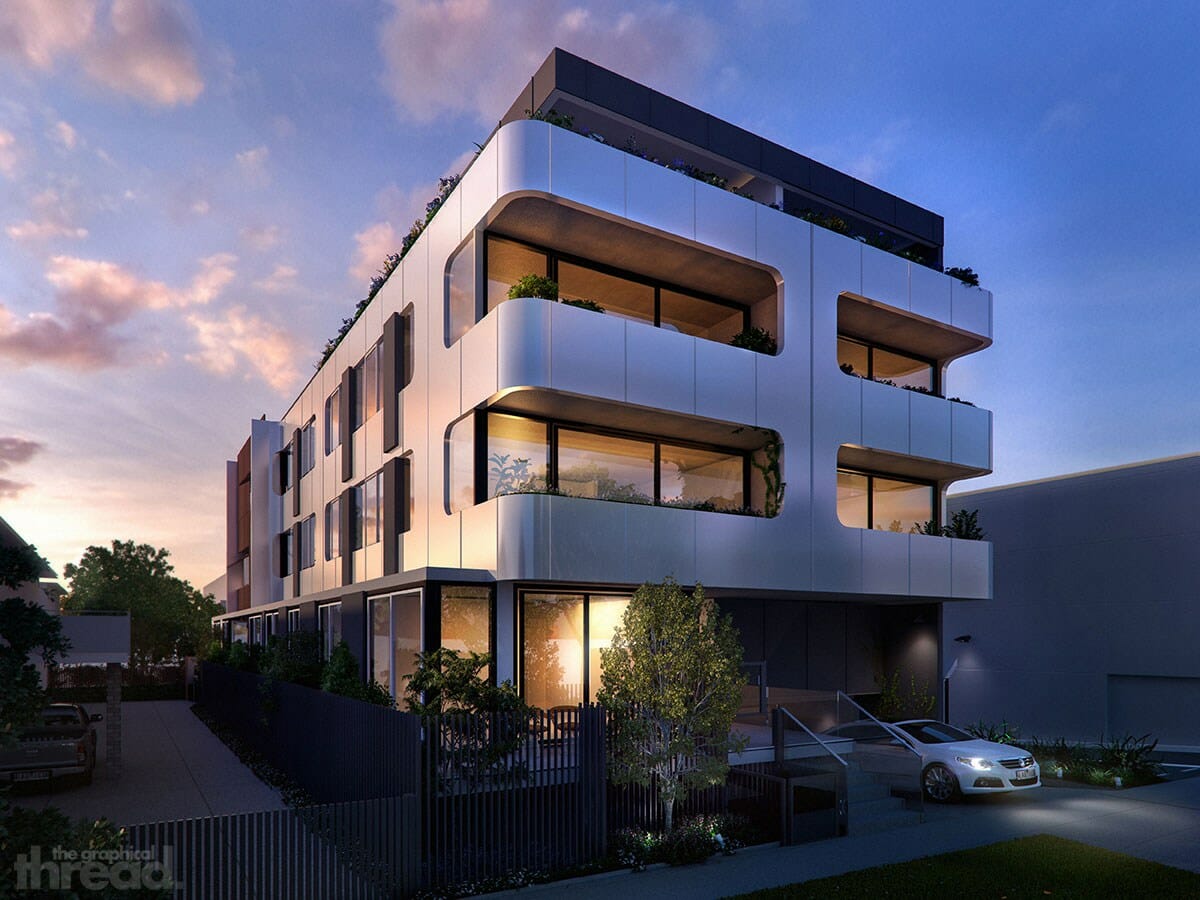 2. The Cutaway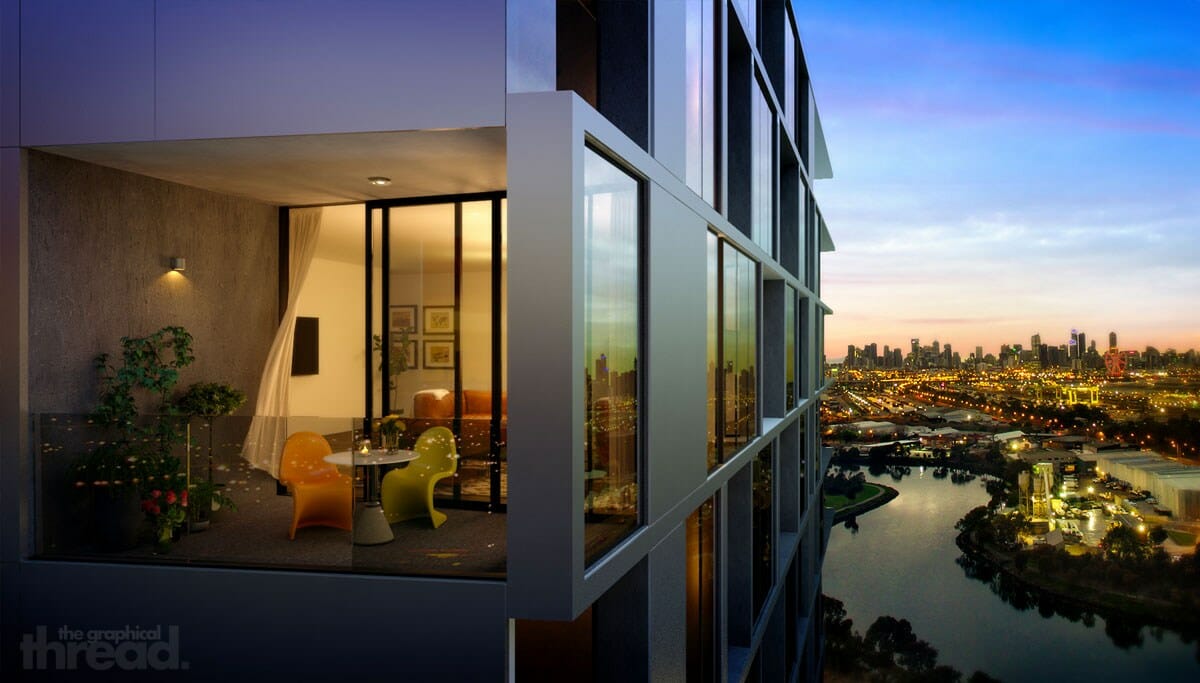 An increasingly popular render type usually aimed at showing the proximity of your new apartment to the city and your balcony views. This view gives an inquisitive perspective often looking through a balcony inside an apartment with views to the background.
3. The Interior Pano

Almost like a 3d section, the Interior Pano usually shows an area from kitchen through to balcony. Notably not advisable in every scenario as this view type is an honest representation of how big or small a space really is!
4. The Classics (pt. 1) – Kitchen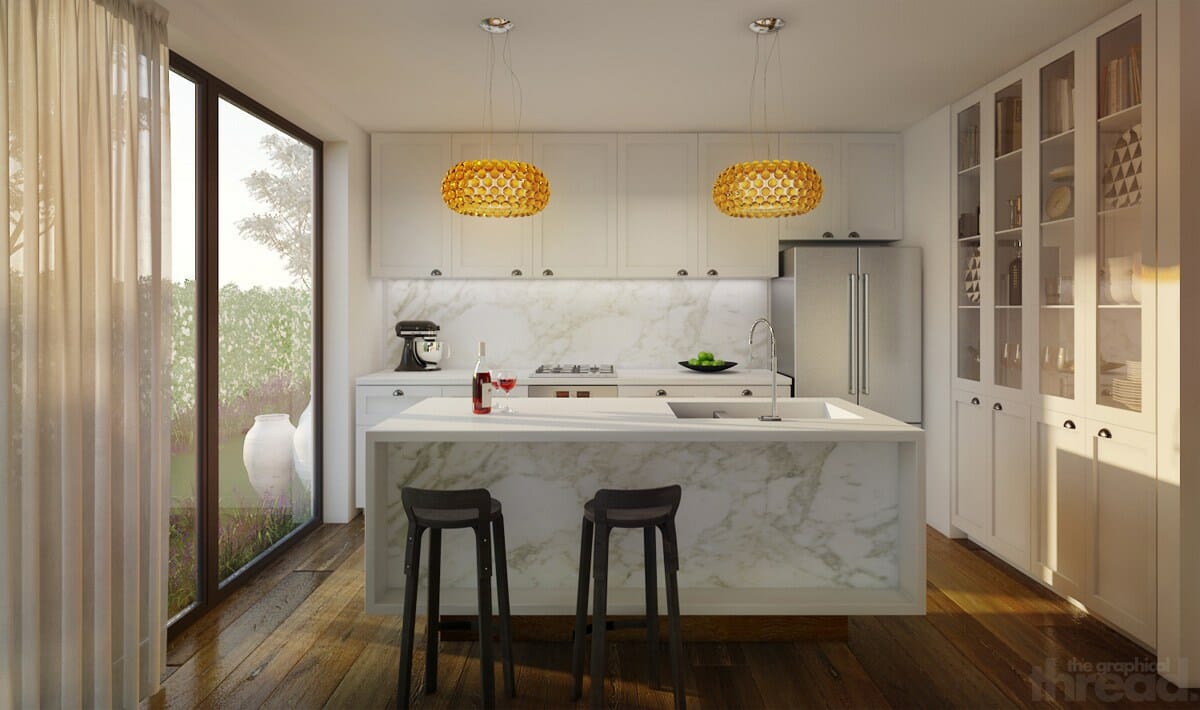 The Kitchen render is a given for the architectural render collection. Bench tops, fixtures and fittings are usually accompanied by some utensils to add a human touch. This can also help sell a lifestyle or allow the viewer to imagine themselves in the scene.
5. The Classics (pt. 2) – Living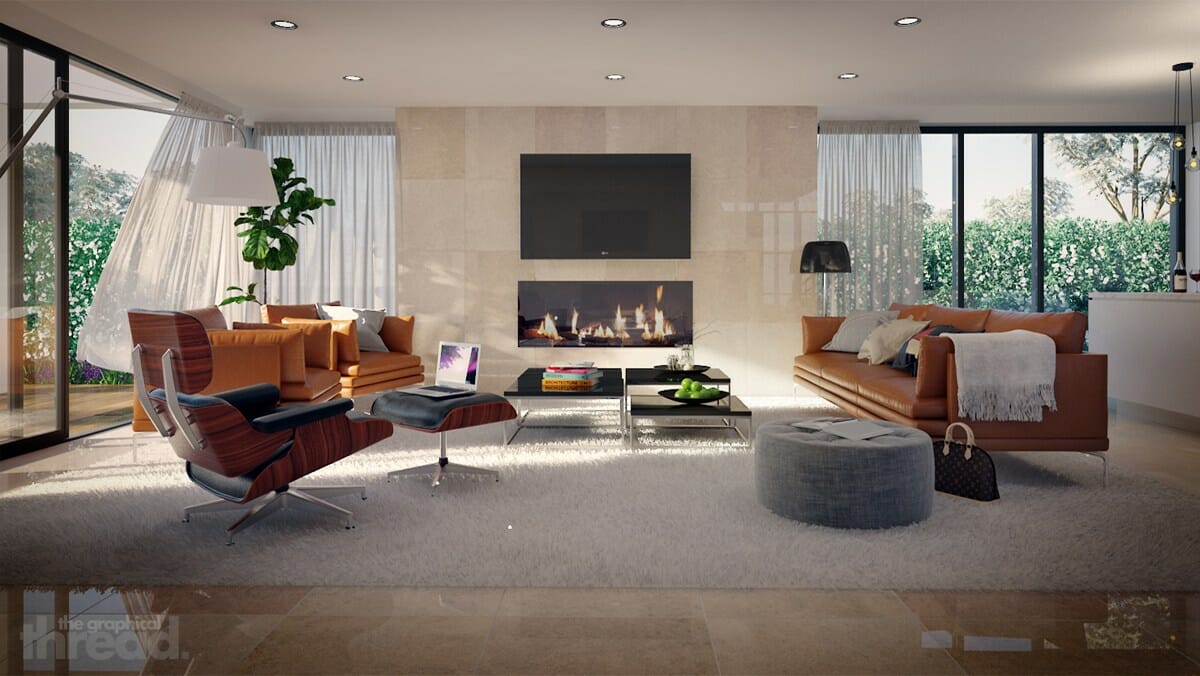 Not always essential but a really great way to showcase a space and market a lifestyle. In many cases the furniture fit-out is dictated by styling chosen for branding documents or display rooms and the 3d image must reflect this style to maintain consistency.
6. The Classics (pt. 3) – Bathroom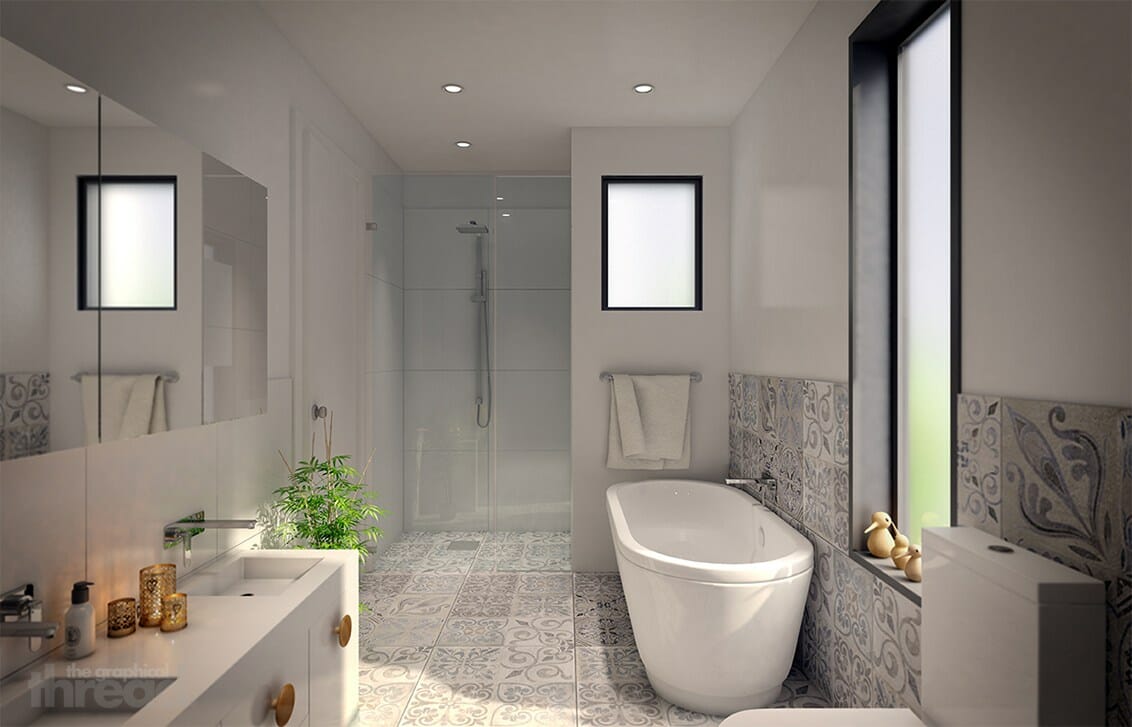 The Bathroom, just like the Kitchen image is a crucial part of the marketing a new space. It takes a skilled 3d artist to maximise this space, especially if it is void of natural light. Towels and other toiletries add that human feel as well as adding personal warmth and character to the space.
7. The Bedroom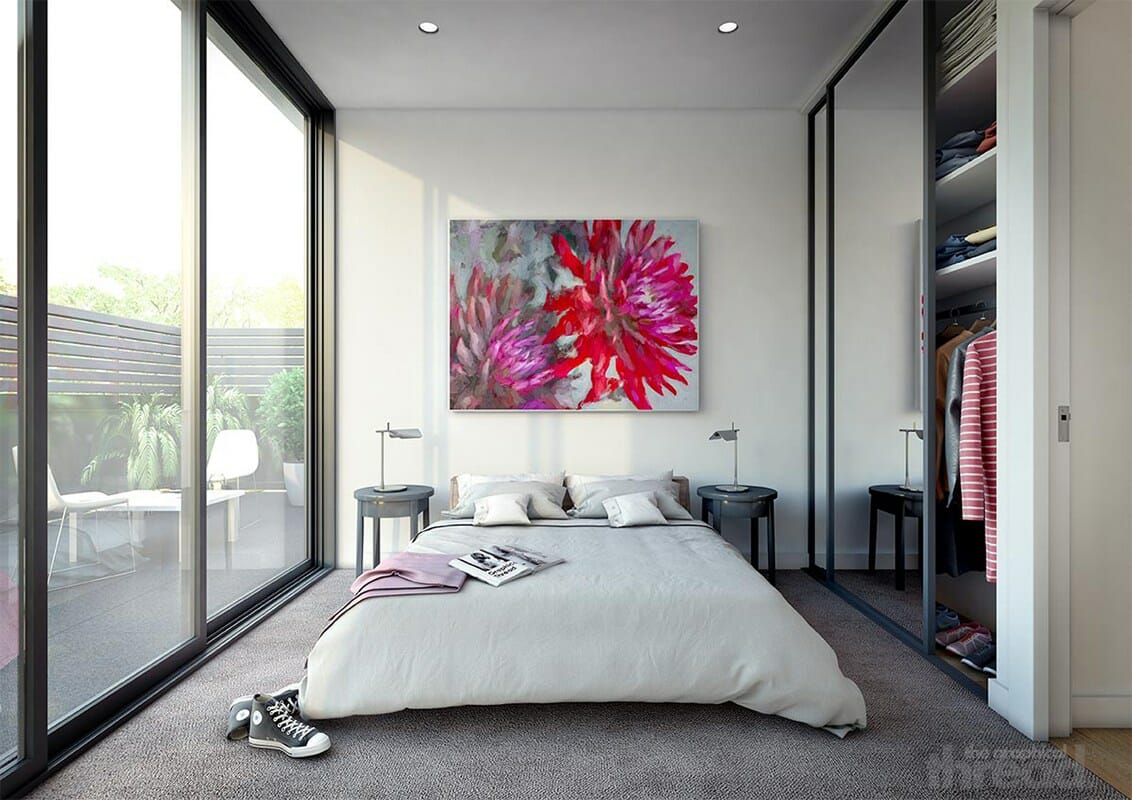 The Bedroom, a new arrival in the top slot; this view is great for marketing a lifestyle as part of the 3d visualisation and advertising package. Bed-linen, magazines even clothing can be a powerful tool in targeting gender and style of living. This image can also evoke a sense of tranquility and effect how the viewer warms to the space.
8. The Bonus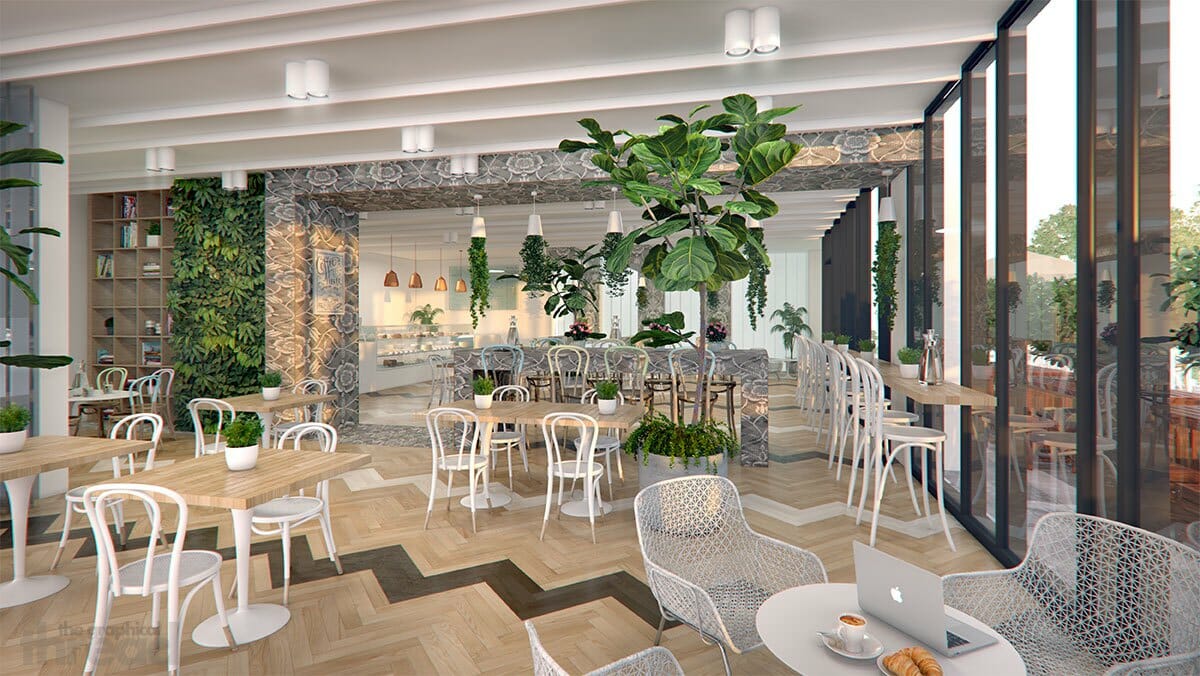 There's always room for more! A chance to showcase that little bit extra. In this case I'd like to take the opportunity to show off 2 of our most recent additions. If you enjoyed this article, why not check out the Graphical Thread's latest 3d visualisations.